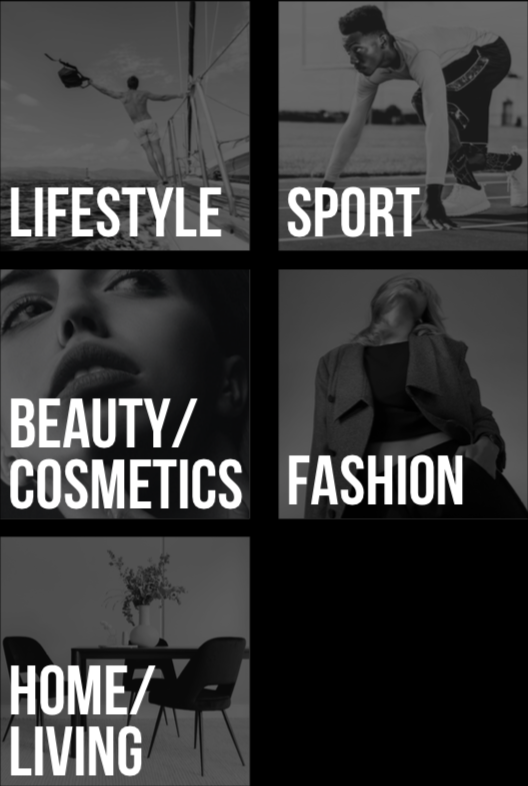 WE DON'T JUST ARRANGE JOBS. WE MAKE SURE OF THE PERFECT MATCH.
We fill management and key roles in most areas of a company, with a focus on the following:
Sales (Online, Retail, Wholesale)
OUR CORE DISCIPLINE:
EXECUTIVE SEARCH.
SEEK.
Visionaries, role-models, team players, great personalities, top executives, and high-level experts, this is who we focus on. We find them and get them excited about our clients.

IDENTIFY.
A first-rate network, innovative social recruiting, and experienced research teams with keen intuition: We know whom we're targeting and we achieve high response rates.

MATCH.
Cultural mindset, personal attributes, visionary mindset and charisma – we find the essential team-fit factors using proven methodologies and intensive interviews, for the perfect match that takes both sides decisively forward.

RECOGNISING PERSONALITY,
BEHAVIOUR AND POTENTIAL.
Technical and methodological skills are relatively easy to identify. Based on their experience and training, our consultants are also able to expertly assess personality, behaviour, cultural fit and potential – although this sometimes requires more extensive observation.
If required, we use scientifically based potential analysis procedures for this – applying the Big Five model – as additional aids to decision-making in the recruitment process or as a basis for coaching.
INDIVIDUAL COACHING
First and foremost, we are headhunters: SEEK, IDENTIFY, MATCH – that is our core competence. To our clients and candidates, our consultants are also sparring partners and coaches. They are able to understand the relevant perspectives given their own professional experience.
Anyone taking on a new challenge with our support benefits from other professional services:
We guide them on the path to their new role with an onboarding coaching package. And what's more, we offer bespoke coaching modules for individuals or teams.
PRE-SEARCHES AND MARKET MAPPINGS
Important recruitment decisions require good preparation – including when it comes to the availability of potential candidates.
Through our pre-searches and market mapping, you get clear prior insight into the current market situation – quickly, effectively and perfectly tailored to your criteria and issues.
WE BELIEVE IN SUCCESS.
What we offer our clients and candidates is not merely our technical expertise. Our common success relies, above all, on our extraordinary spirit, which enables us to open up new directions and possibilities for our business partners.
CURIOSITY
Openness and curiosity are our most important characteristics. Only when we understand our clients and candidates as much as possible can we achieve the perfect match.
PASSION
We are passionate about headhunting. This means that we don't just use our brains, but put our hearts and souls into our work. We find the best solutions, because we do what we love.
EXPERIENCE
From our many years of experience, we know what a first-rate shortlist of truly interested candidates looks like. Here, we not only rely on our keen intuition, but also make use of scientific analyses of potential.
TRUST
We focus not on short-term successes, but above all on gaining long-term trust. That's why we place great emphasis on lasting, honest and transparent cooperation on an equal footing.
INTEGRITY
We do what we say and promise only what we can do. We are discreet, conscientious and loyal to our clients and candidates.
PERSONALITY
Needle & Haystack employs people who think, feel and act with an entrepreneurial spirit. We remain available for advice and support even after the recruitment process.
FINDING INSTEAD OF SEARCHING. DOING INSTEAD OF TALKING. WINNING INSTEAD OF PERSUADING.
A TEAM OF
GO-GETTERS AND EXPERTS.
We are a team of matchmakers that is driven by bold ideas and different perspectives. Passion, a profound understanding for the needs of our clients and efficiency are what drives us. Our founders are the creators of headhunting for fashion – one of the most successful headhunting agencies in the fashion and lifestyle industry.
Get in touch.
We guide you on the path to your perfect match!